Our Mission Statement
Loyola's mission is to serve men and women who are striving to be conscious of God's action in their lives and world. Inspired by the spiritual exercises of St. Ignatius, Loyola's ministry focuses on deepening faith and commitment to justice.
Read More About Us
Retreats and Programs
Lenten Day of Prayer
March 26, 2018
Now is the Day of Salvation
Each Day of Prayer begins at 9:00am and includes: Continental Breakfast, Lunch, and Mass. Fee: $40
Triduum & Holy Week Retreat
Death Could Not Hold Him
March 29 – April 1
Celebrate the Passion and Resurrection of our Savior with us! Our Triduum Retreat begins with the Mass of the Lord's Supper, includes a celebration of the Liturgy of the Lord's Passion, and culminates with the Easter Vigil. This silent retreat will include four invitations to prayer. Fee: $295
March 26 – April 1 – Those who want a longer retreat are invited to join our Holy Week Retreat, beginning on Monday, March 26th. This silent retreat will include Mass on Tuesday and Wednesday, and a daily invitation to prayer on Tuesday, Wednesday and Thursday. Retreatants will continue their journey in the Triduum Retreat. Fee: $560
Retreatants may also make a Private Retreat in silence during Holy Week. Fee: $510
Private and Directed Retreats
Space is set aside during certain periods for individuals desiring Directed (with a Spiritual Director) or Private (without a Spiritual Director) Retreats. The cost of the retreat varies according to the length of the retreat.
Upcoming dates:
May 31 – June 8, 2018
June 19 – 27, 2018
July 17 – 25, 2018
July 31 – August 8, 2018
September 30 – October 5, 2018
For more information click here or call (301) 392-0801.
Come Aside and Rest Awhile
The Ignatian Weekend Retreat is conducted in silence and includes generous amounts of time for prayer, personal reflection and the cultivation of a deep relationship with God. Each year the retreat focuses on a different theme. This year's retreat is entitled:
"Come, Follow Me!"
The life of a disciple of Jesus is a life of commitment. This life is at once beautiful and challenging. Difficulties often arise, whether from success or failure. Nevertheless, Jesus always calls us again. This retreat will invite us to hear Jesus' call to us now, and to respond to it. The Ignatian weekend retreat is conducted in silence and includes generous amounts of time for personal prayer and reflection. The retreat is open to any adult who wants to grow in friendship with God through prayer. Welcome!
The weekend retreat fee is $245.
(For first-time retreatants and for retreatants up to 30 years of age, the fee is $195.)
For dates and more information about our Ignatian Weekend Retreat – "Come, Follow Me!" please click on the link below:
http://www.loyolaonthepotomac.com/retreatsprograms/ignatian-weekend-retreat-schedule/
ICON – "Copyright © Holy Transfiguration Monastery, Brookline, MA, used by permission. All rights reserved."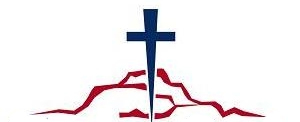 And I tell you that you are Peter, and on this rock I will build my church
Matthew 16:18

Over the next 18 months our Main Chapel will be getting some tender loving care. While the space, with it's magnificent alter and breath-taking windows is a welcoming place to pray and worship, the years are taking their toll on it and some TLC is in order. Please consider making a special one-time gift to the Upon This Rock Campaign as we celebrate our 60th Anniversary. Our goal is to raise $60,000 for the project – we are at 28% of our goal already! Progress has been made, a new sound system has been installed.